Fossils on Wheels (Central Valley)

Our
Fossils on Wheels
program began in the California Central Valley. I visited dozens of
schools, Scout meetings and hospitals. These programs were just as enjoyable for me as the kids.
Many of my programs were provided to small rural schools nestled within the miles and miles of
Orchards. Some where in larger areas such as Modesto, Turlock, or Stockton. Regardless of the
location each program was a unique and wonderful experience for everyone involved.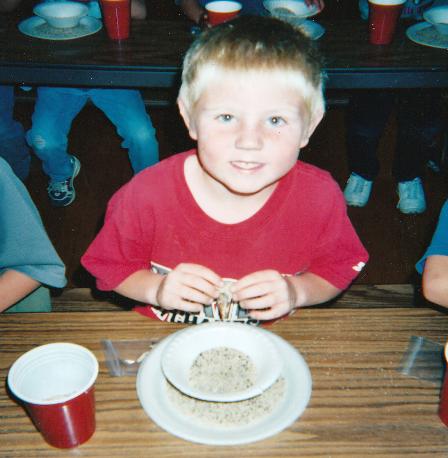 This young man is what our programs are all about! Look at the sparkle in his eyes as he finds his
first fossil shark tooth.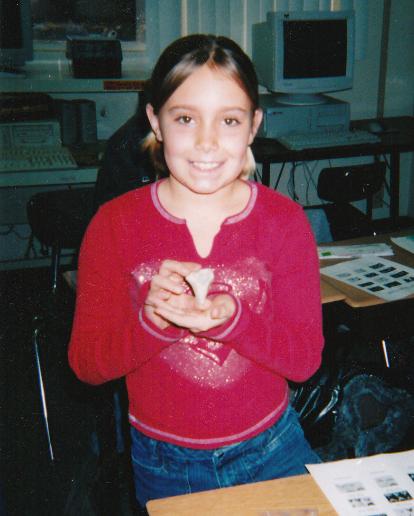 This young lady found a nice megalodon tooth. Not many people find these but when they do
they usually have a smile just like hers!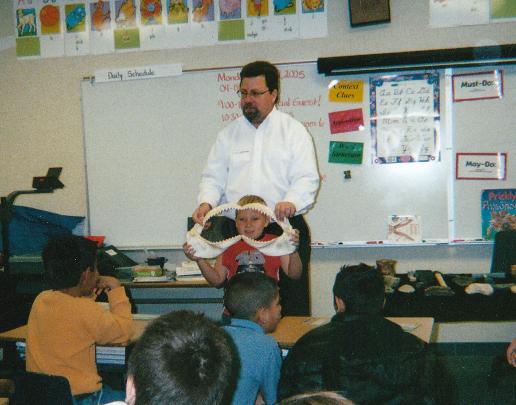 This little guy got a chance to play JAWS!! He's holding up a Dusky shark jaw.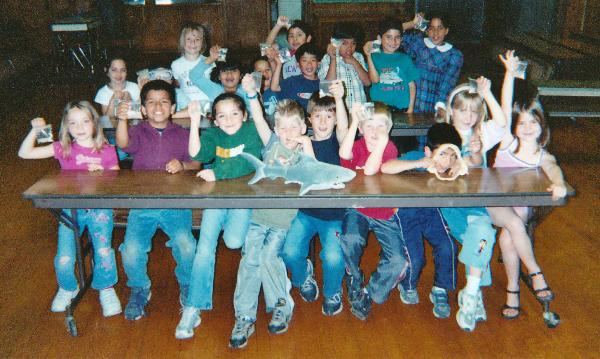 The only thing better than one "happy camper" is a room full of them!!!!!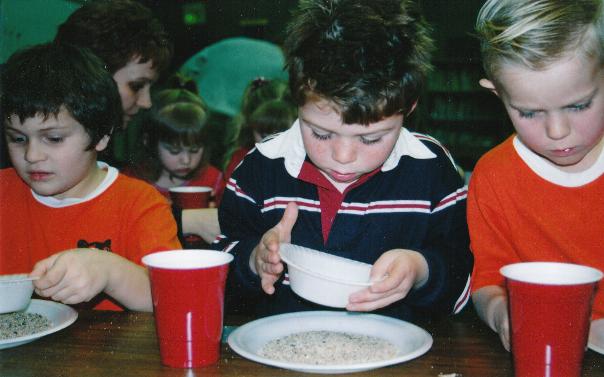 The next few photos are from the Cub Scout/Boy Scout Dinosaur and Fossil event. The little guys
above are "pre-scouts" but they are just as serious about their fossils hunting!!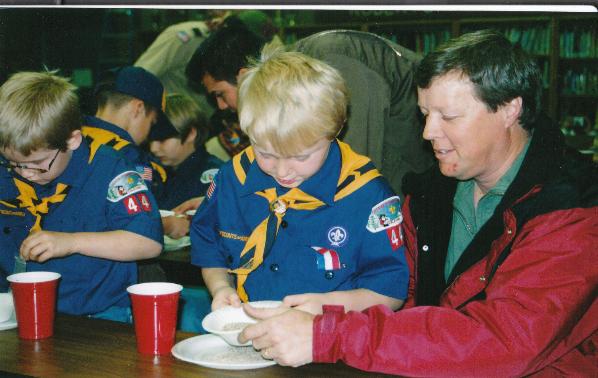 There is something very cool about a Dad and his Cub Scout looking for fossils together!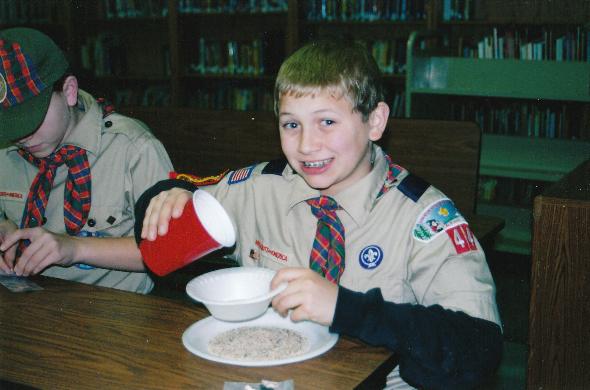 Maybe the Boy Scouts can create a "Fossil Collecting" merit badge!!